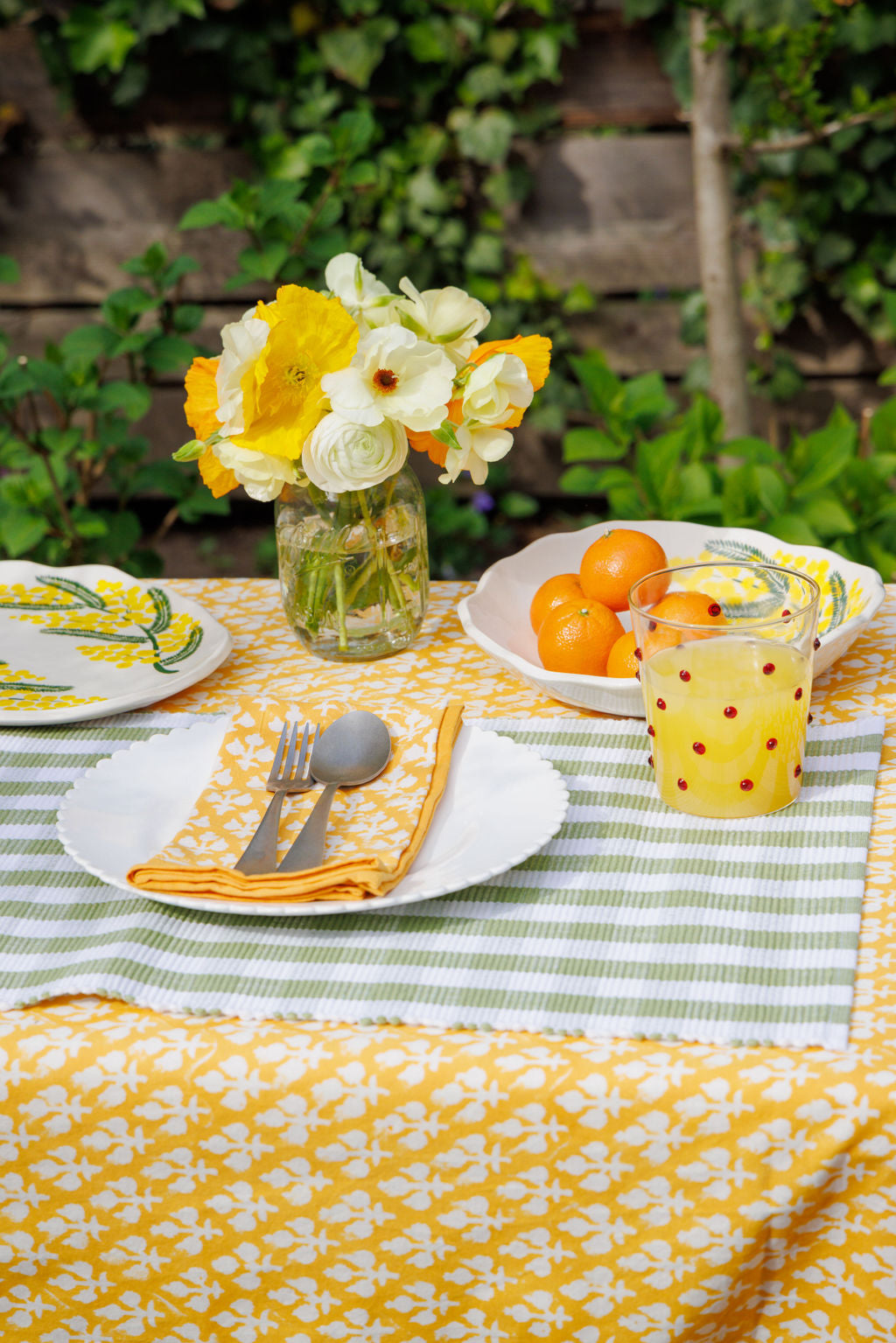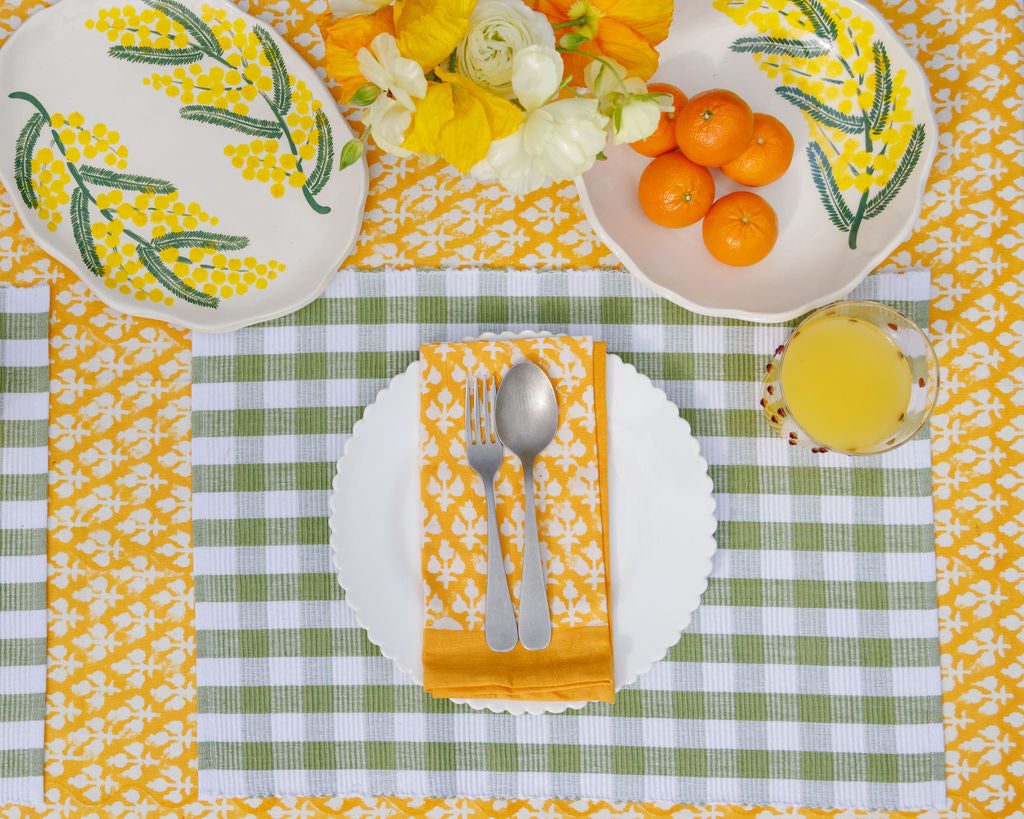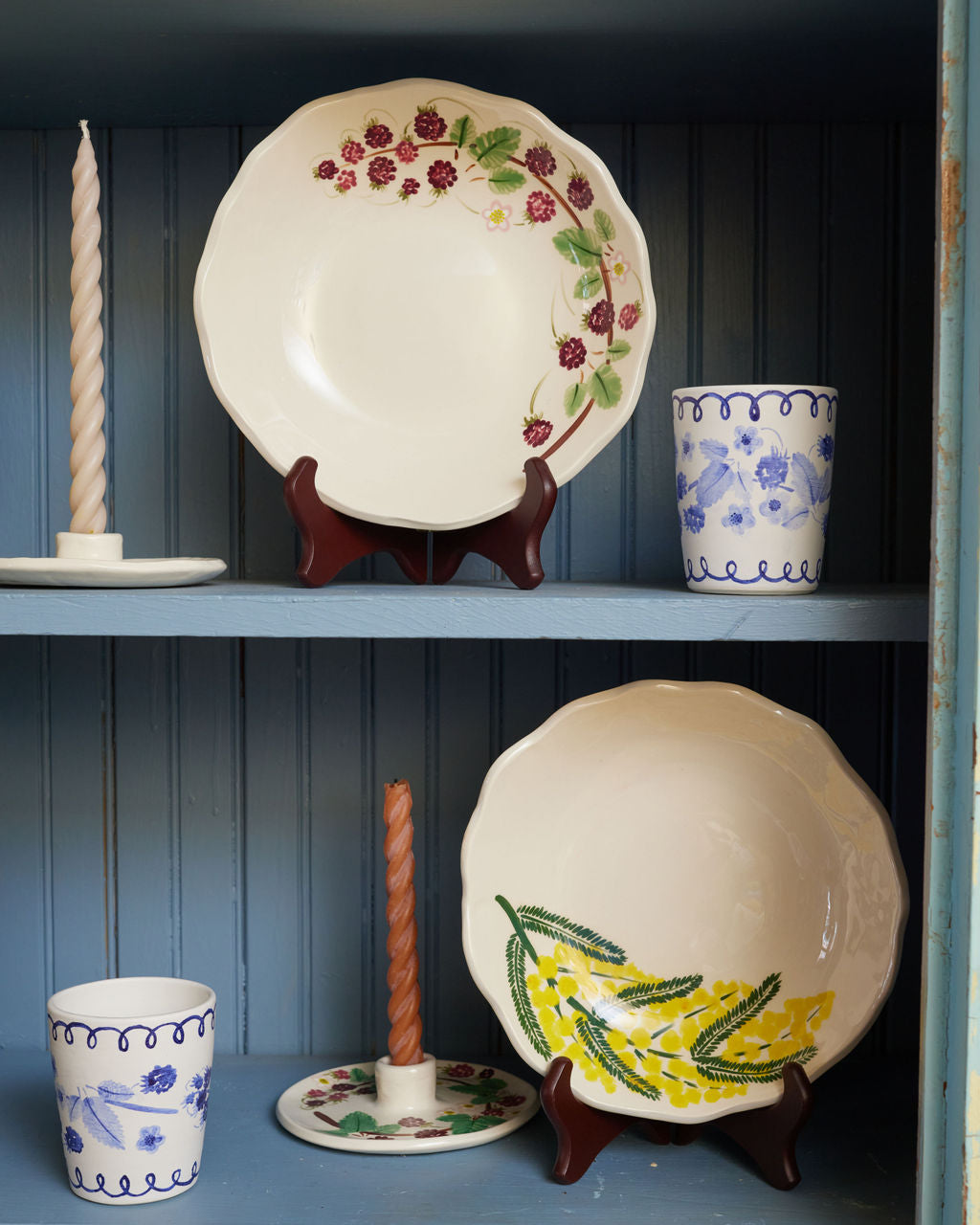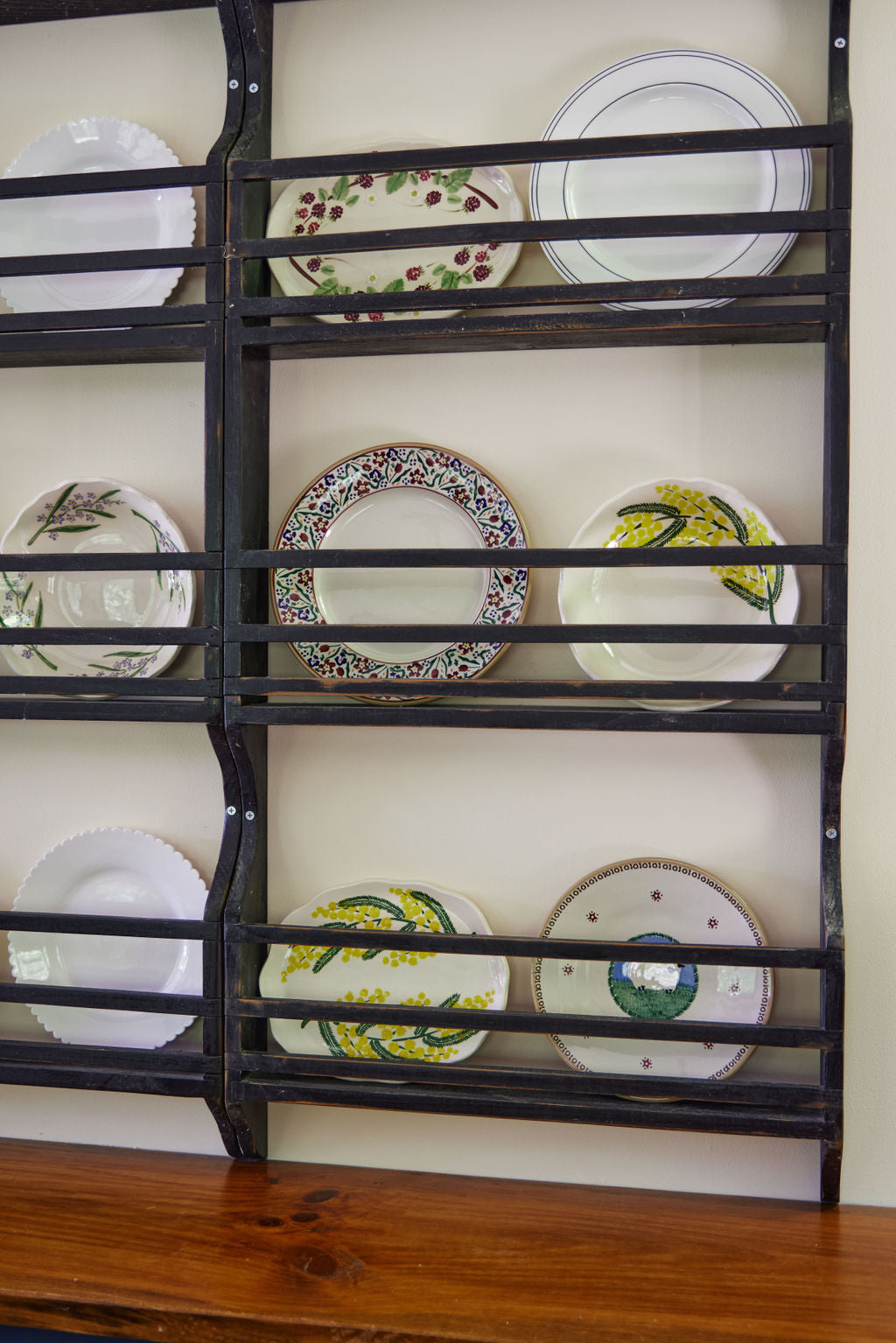 Mimosa Salad Bowl
Sunny yellow mimosa flowers brighten this handmade ceramic bowl, finished with a clear glaze designed to crackle as it ages. Mimosa flowers are often used to honor women in particular.
Regular price
Sale price
$145
Unit price
per
Sale
Sold out
Born in Hackney, East London and raised surrounded by her creative mother and grandmother, both seamstresses and set designers, set Minnie-Mae Stott up for a creative future. After studying printed textiles at Loughborough, she worked as a studio manager for Cressida Bell, learning and mastering new design skills along the way. After she and her partner Orson opened Urchin Wines, an art gallery, wine shop and restaurant in Margate, a seaside town in Kentish, UK and giving birth to her son Vincent, Minnie-Mae took up ceramics to rediscover her creative calling. Inspired by British seaside landscapes, London history, Greek mythology, and Italian kitsch, her hand-crafted ceramics are designed to evoke nostalgia and empowerment, whilst focusing on classical design.
made in England
Questions
Email us at info@thesixbells.com to check for additional inventory.