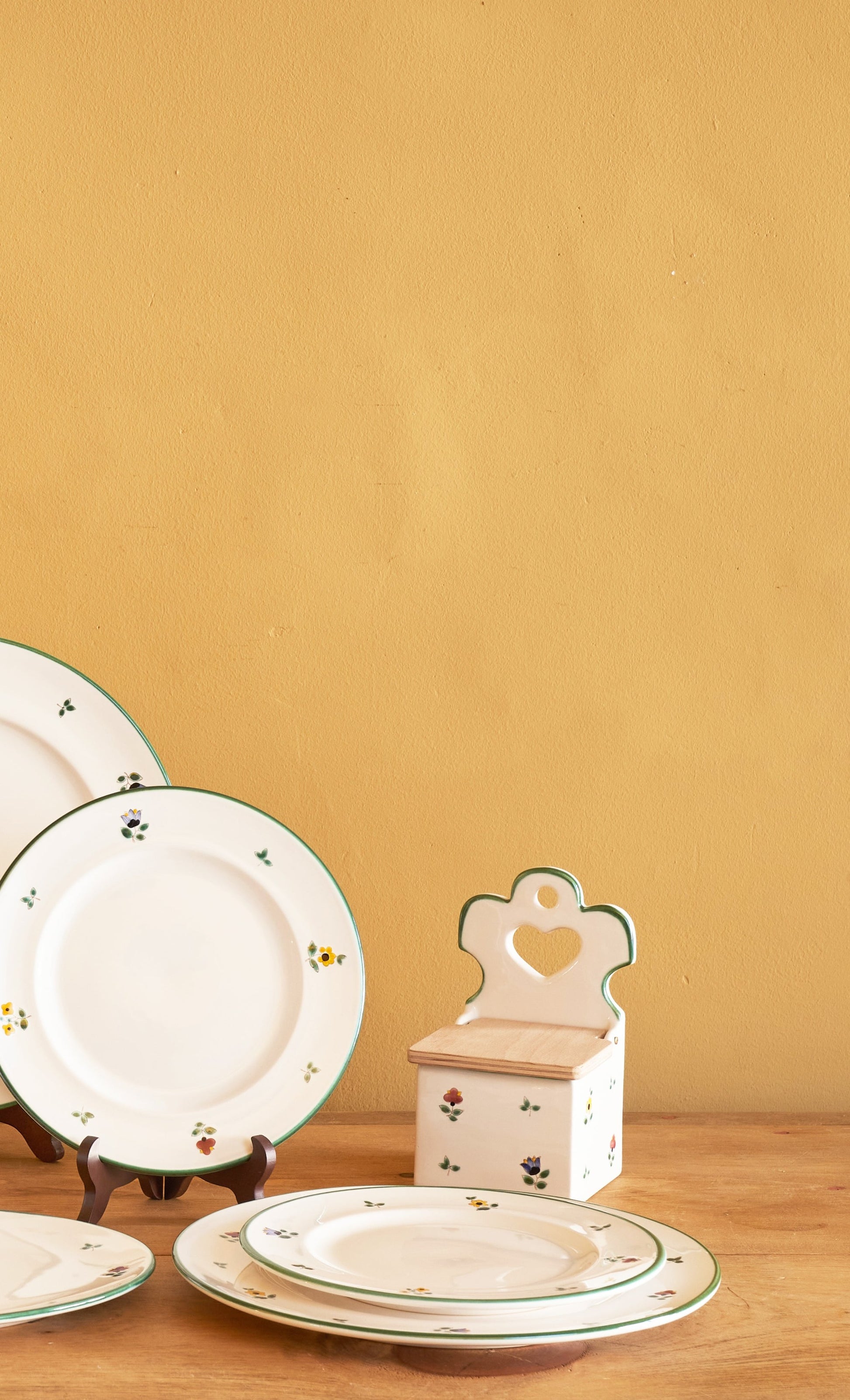 Alpine Flowers Lidded Salt Cellar
Nostalgic salt cellar in a floral motif, designed to be hung in a convenient spot in your kitchen. Fill it with flaky sea salt for a smile every time you dip into it.
Regular price
Sale price
$98
Unit price
per
Sale
Sold out
Ceramic with a wooden lid and metal hinges.
Founded in 1492, Gmundner Keramik is one of Austria's oldest heritage brands. Purveyors of art for hundreds of years, in 1968 the company shifted to producing tableware. Created using a 300-year-old technique called "flaming", exclusive to the brand, each pattern is sprayed on using a fine-tip hose instead of painted. It takes an apprentice flamer two years to master all the designs in the Flamed series, rendering each piece unique. The manufactory in Gmunden, Austria produces one-of-a-kind ceramics pieces lovingly handmade by around 130 employees, including a team of 40 ceramic painters who bring each piece to life.
made in Austria 
care wipe clean when needed
dimensions 9.5 cm x 9.5 cm x 18 cm
Questions
Email us at info@thesixbells.com to check for additional inventory.