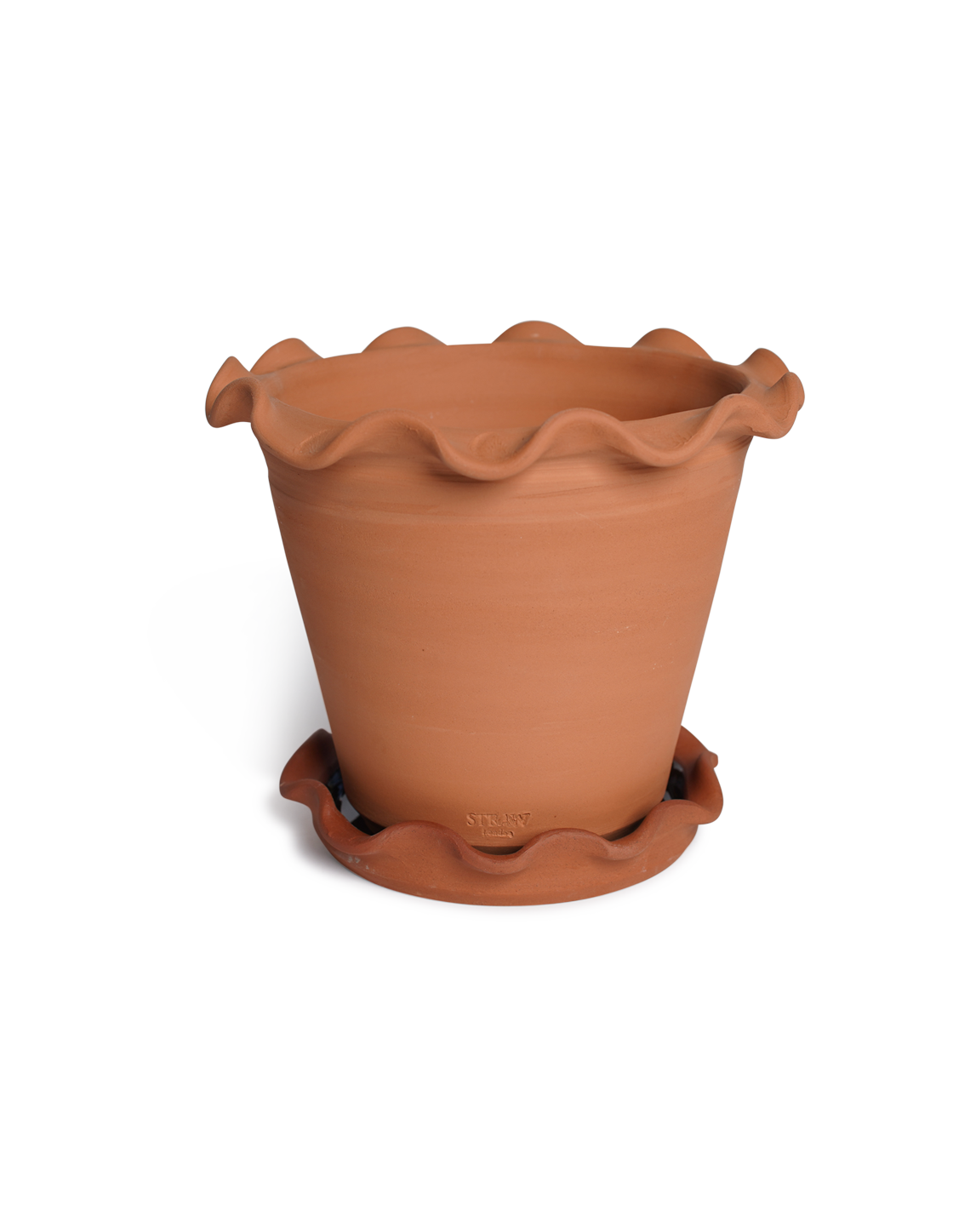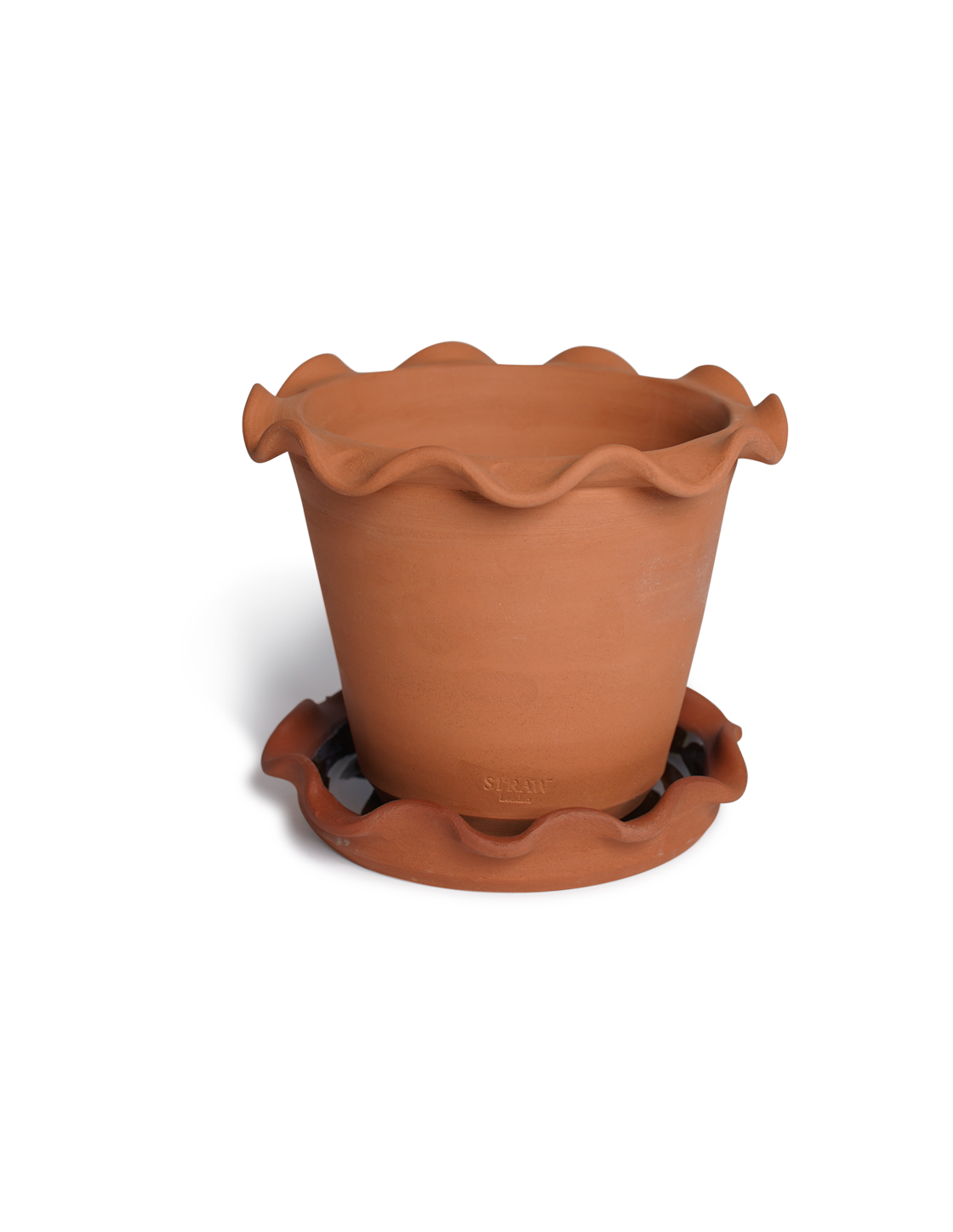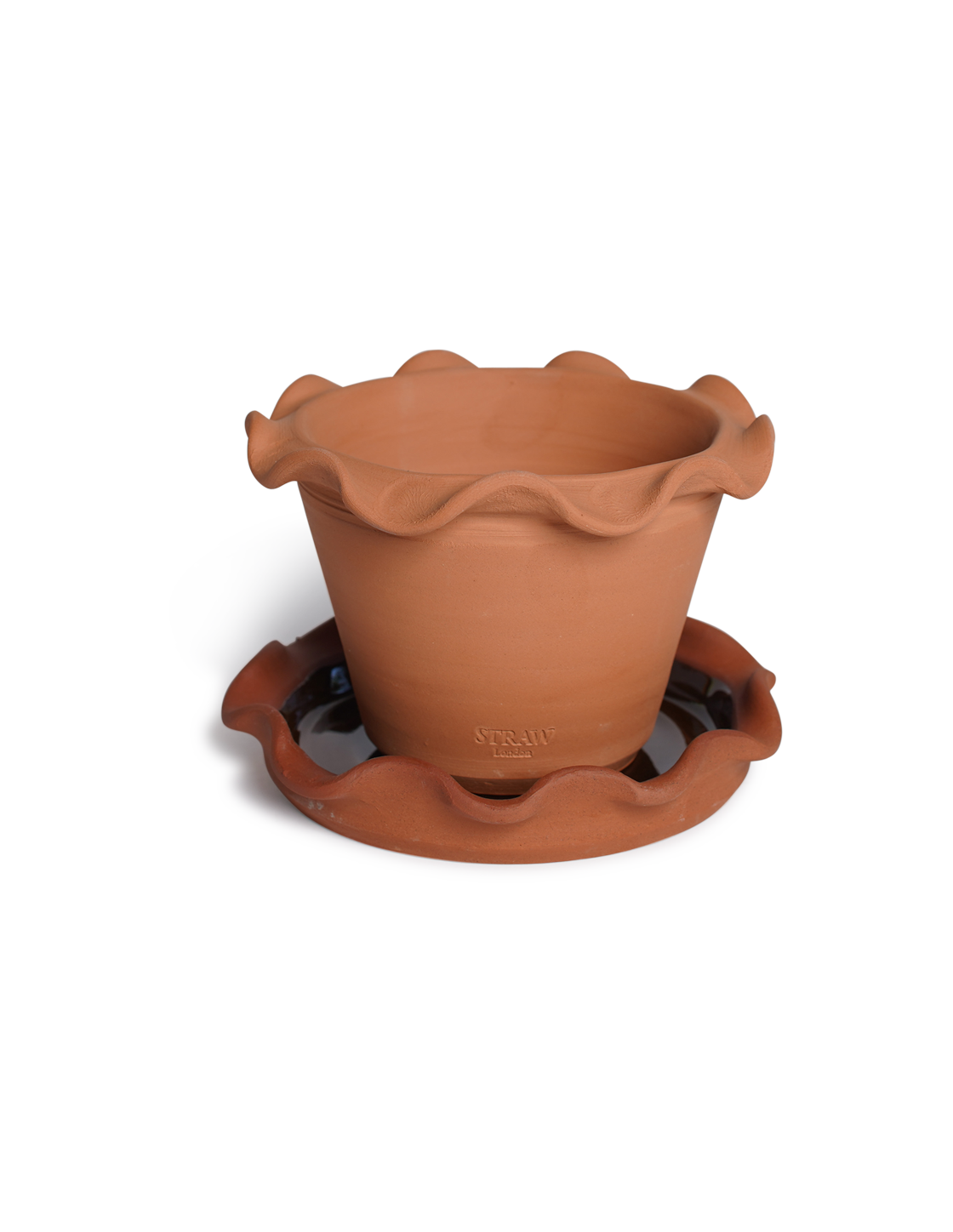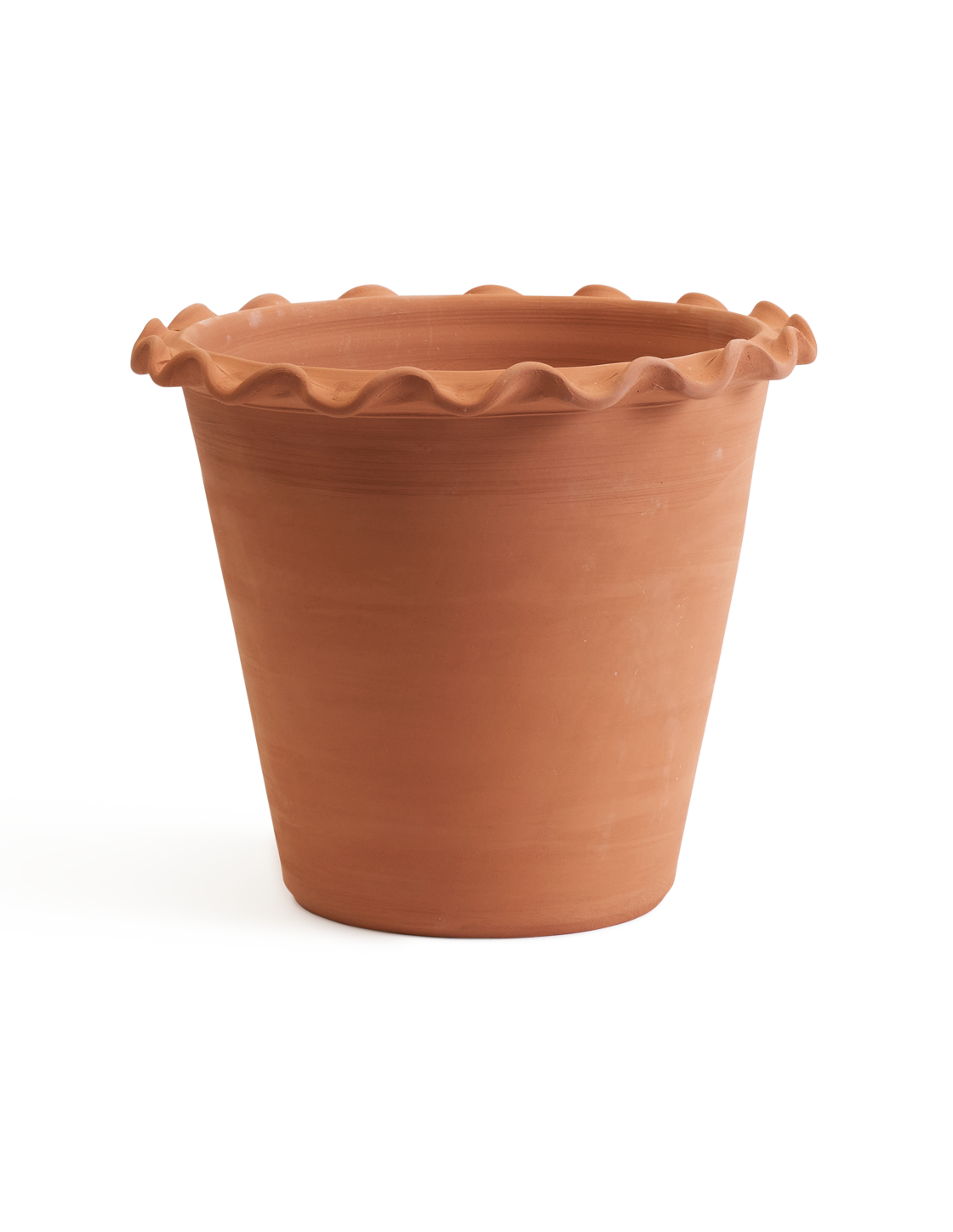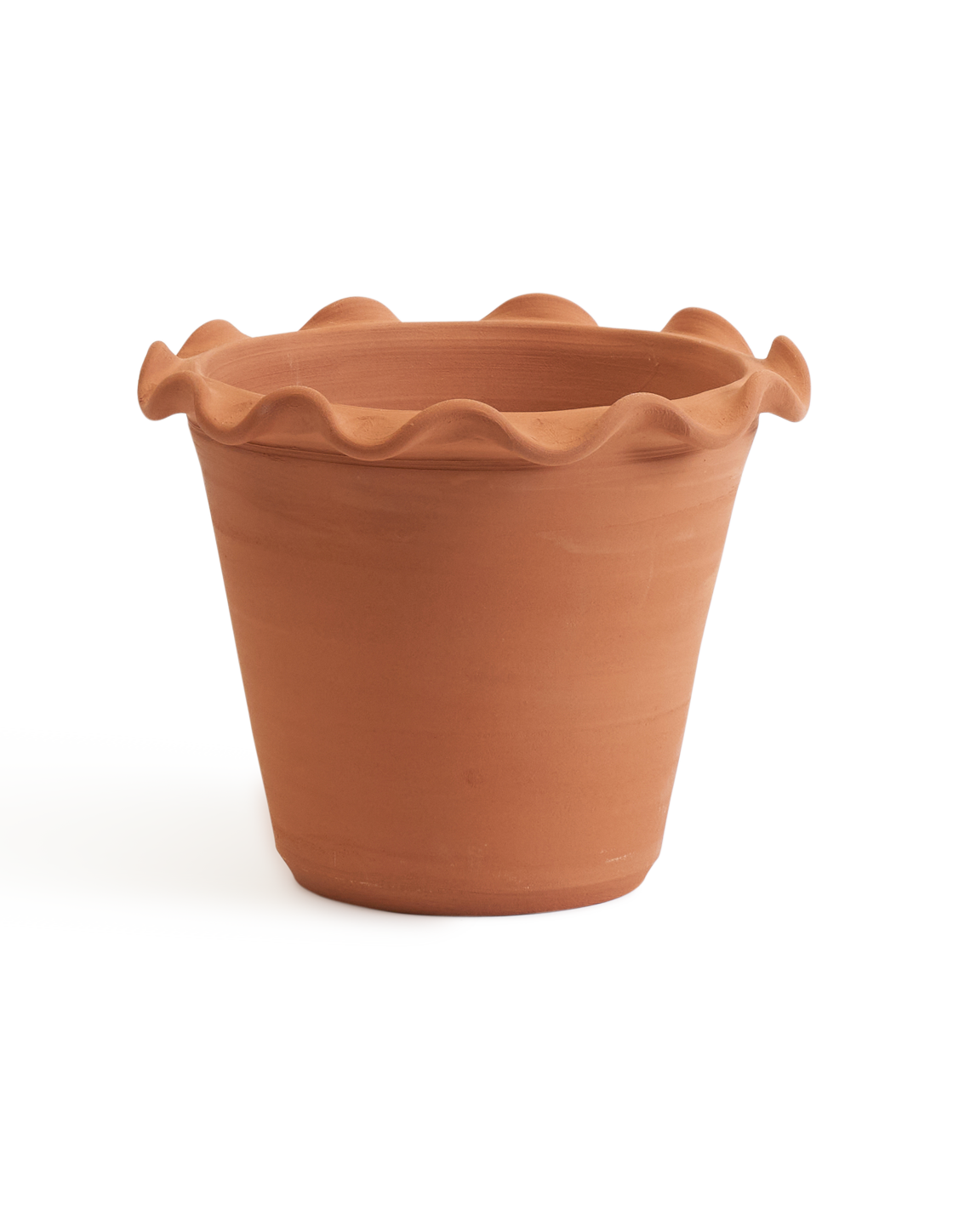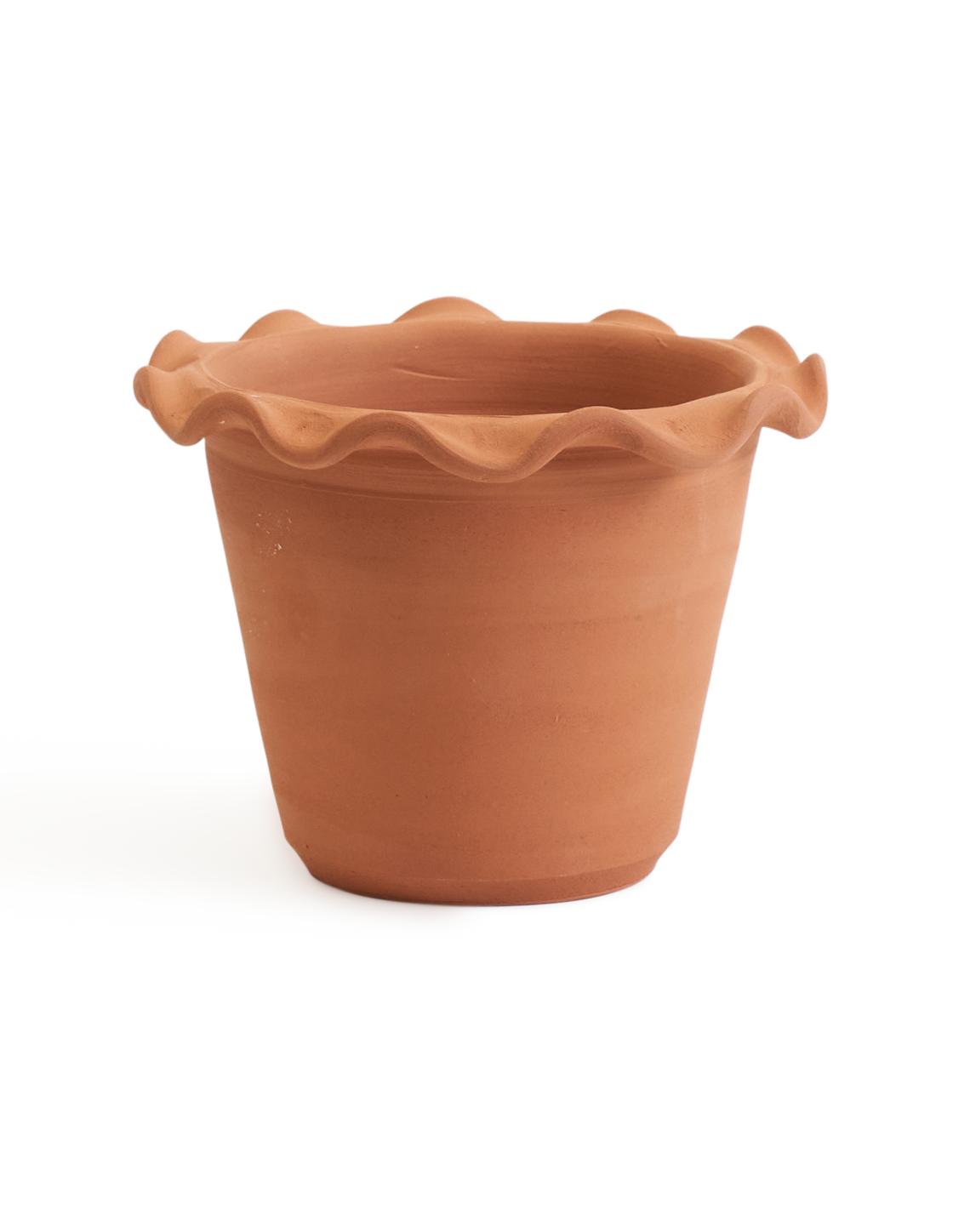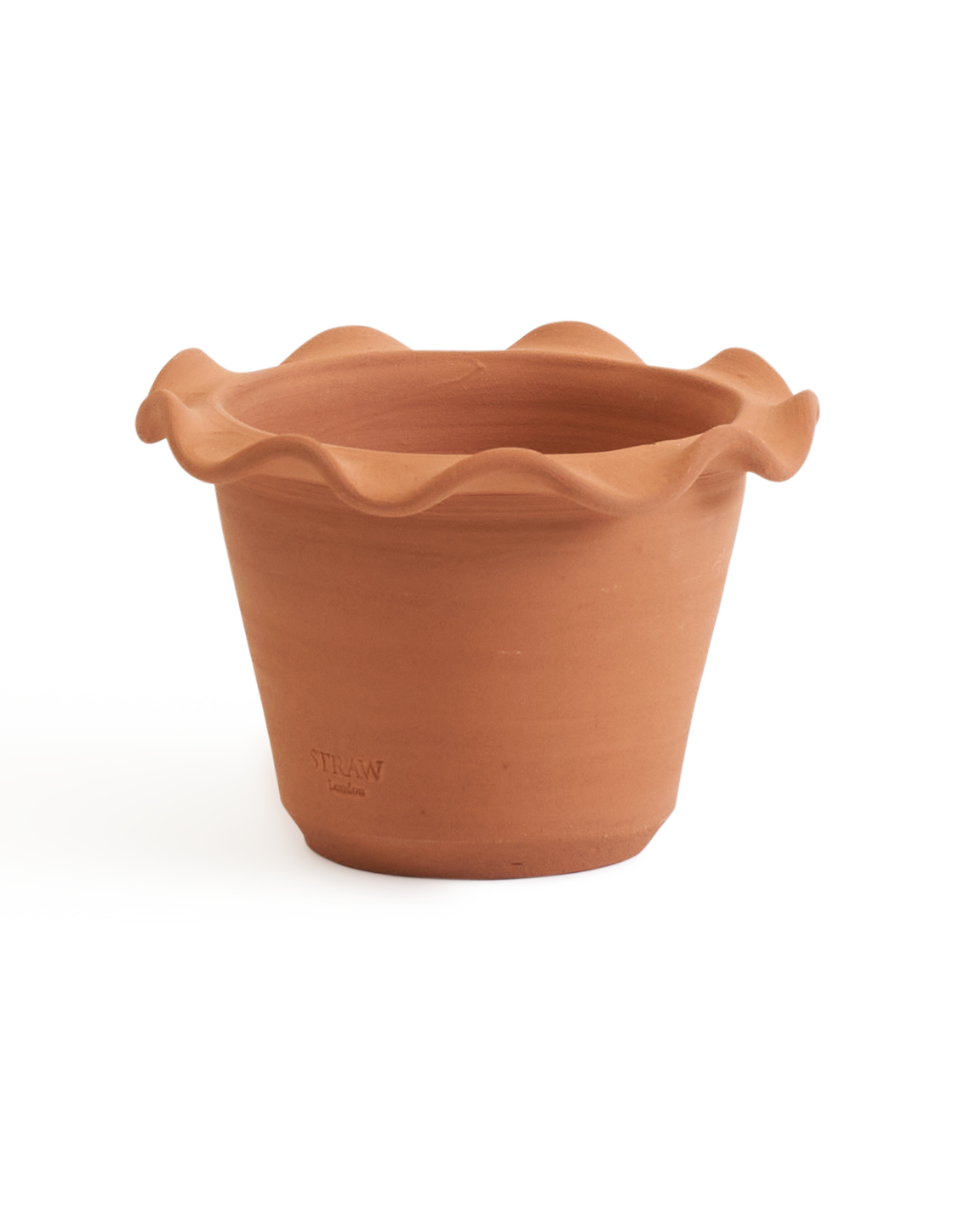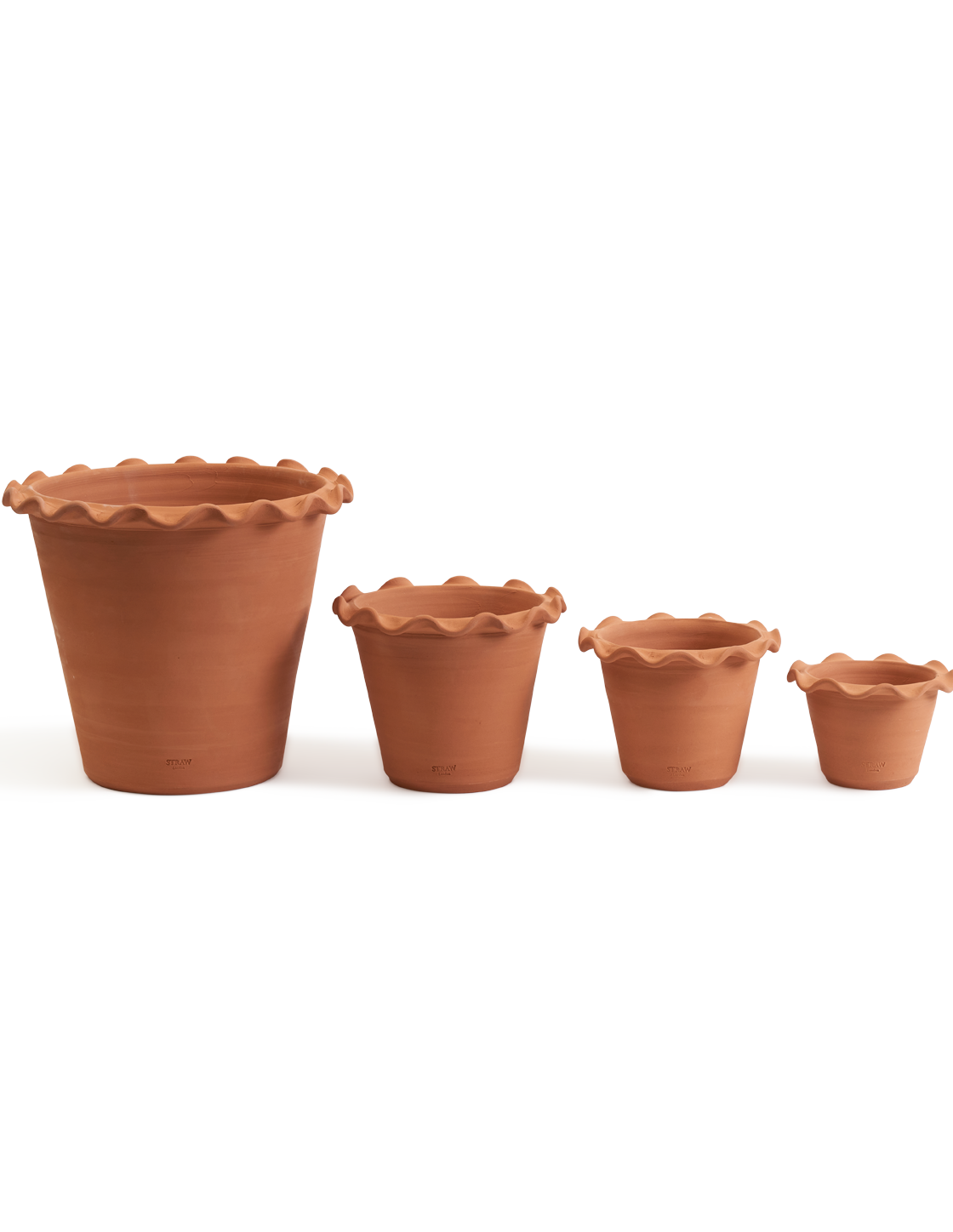 Wavy Edge Terracotta Pots
Wavy edge terracotta flower pot with matching wavy glazed saucer in small, medium, and large.
Regular price
Sale price
$115
Unit price
per
Sale
Sold out
Handmade in England. Note: Extra Large Pot does not pair with saucer.
Straw London began as a collection of vintage baskets sourced from around the world, and quickly developed into a curated source for unique lifestyle pieces. After opening a shop in the Columbia Road Flower Market, Straw London launched its own range of charmingly handmade homeware items, proudly produced in partnership with artisans all over the UK.
made in England
dimensions 
small: 8.5 cm tall x 12.5 cm diameter from outside wavy edge
medium: 10.5 cm tall x 15 cm dia
large: 13.5 cm tall x 17.5 cm dia
extra large: 24 cm tall x 26 cm dia
Questions
Email us at info@thesixbells.com to check for additional inventory.