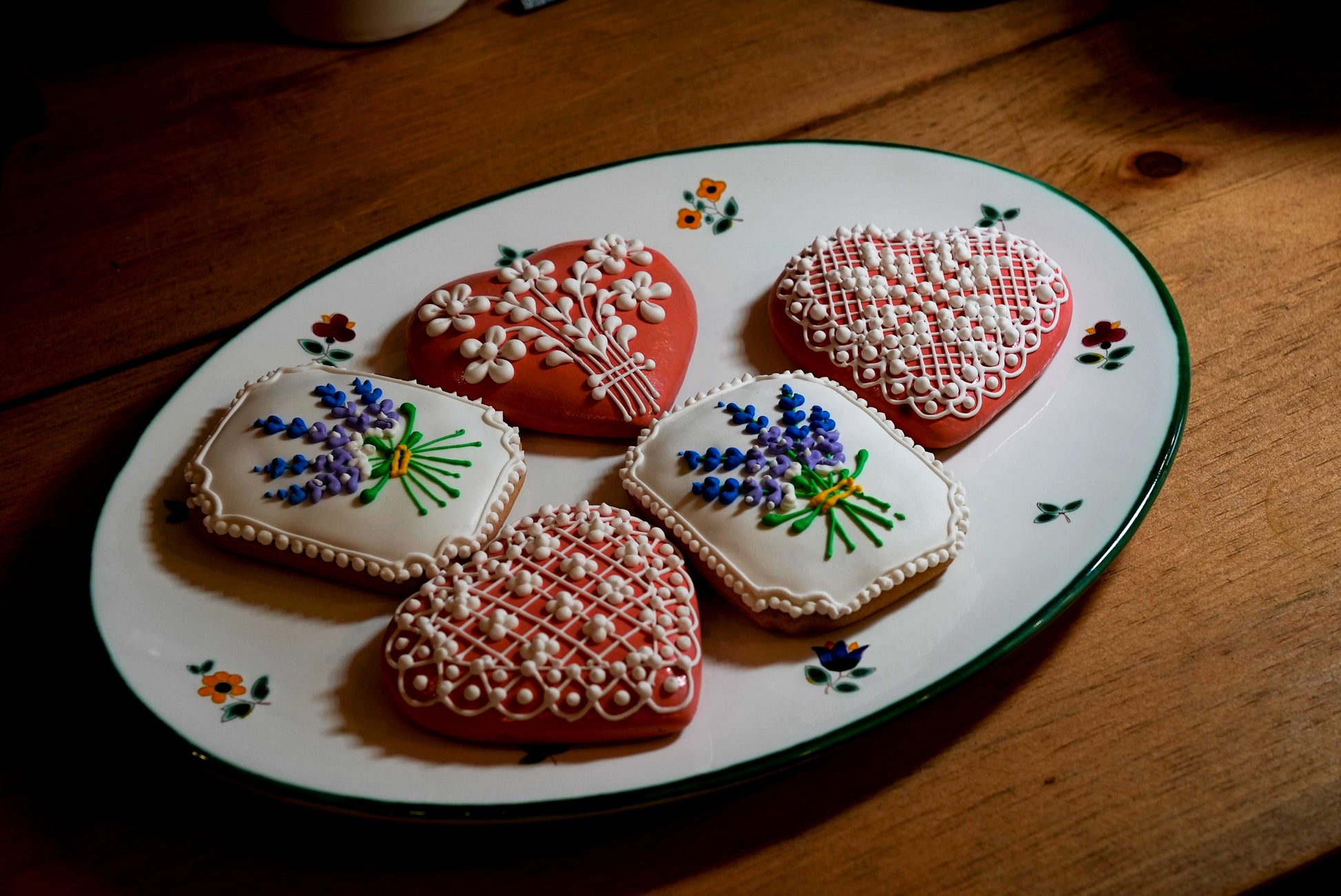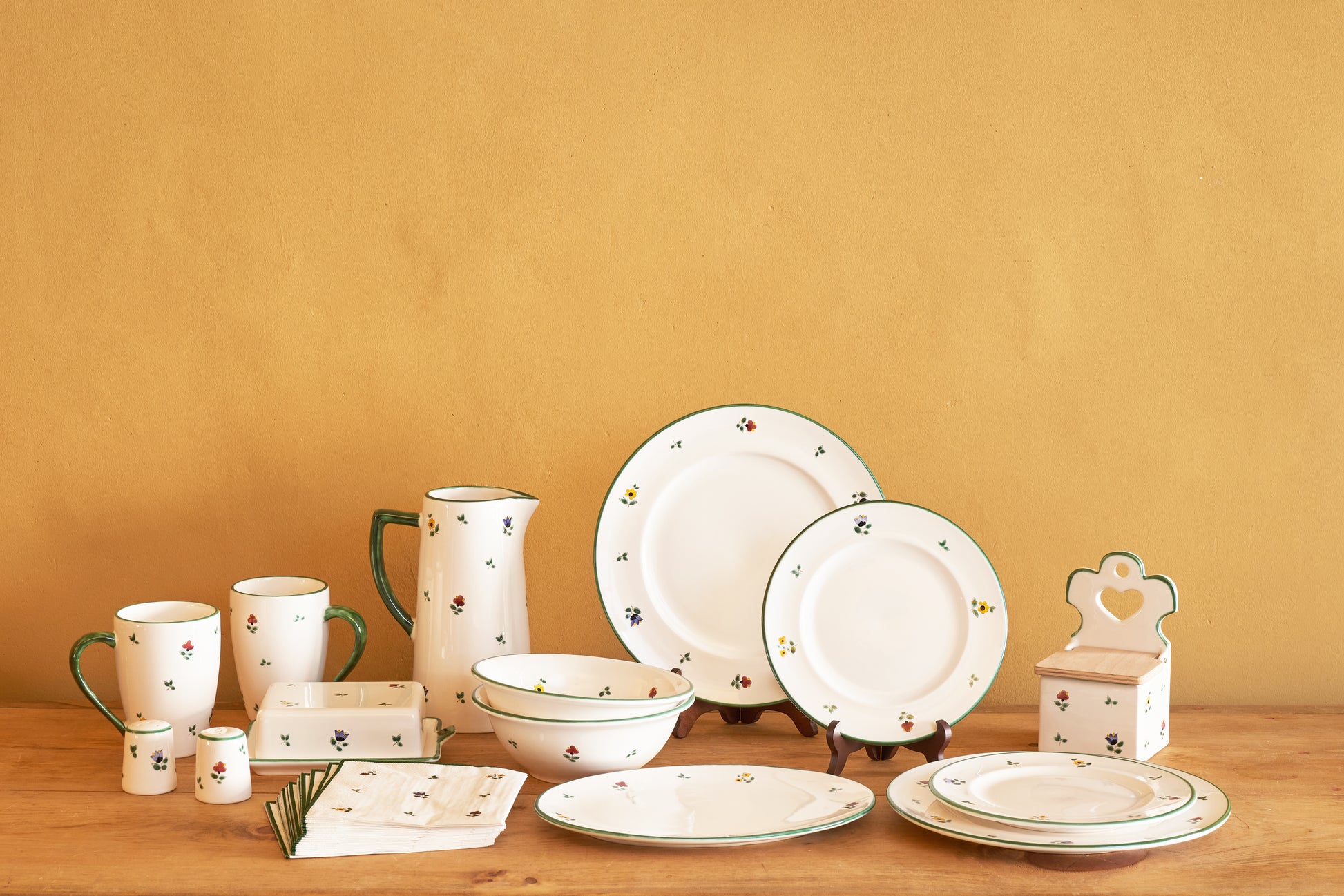 Alpine Flowers Oval Platter
Generous oval platter decorated with individual Alpine flowers. Looks great on its own piled with pasta or spaghetti, or purchase multiple for a matching serving set.
Regular price
Sale price
$98
Unit price
per
Sale
Sold out
Founded in 1492, Gmundner Keramik is one of Austria's oldest heritage brands. Purveyors of art for hundreds of years, in 1968 the company shifted to producing tableware. Created using a 300-year-old technique called "flaming", exclusive to the brand, each pattern is sprayed on using a fine-tip hose instead of painted. It takes an apprentice flamer two years to master all the designs in the Flamed series, rendering each piece unique. The manufactory in Gmunden, Austria produces one-of-a-kind ceramics pieces lovingly handmade by around 130 employees, including a team of 40 ceramic painters who bring each piece to life.
made in Austria 
care suitable for microwaves and dishwashers. Ideally wash on a lower temperature setting to preserve the pattern for years to come. After the dishwashing cycle has ended, allow the residual steam to escape. This will prevent limescale stains. Make sure your tableware is completely dried before placing in the microwave. This prevents the ceramic from getting too hot due to residual moisture
dimensions 28 cm x 21 cm x 2.3 cm
Questions
Email us at info@thesixbells.com to check for additional inventory.